https://www.indiegogo.com/projects/luft-qi-the-smallest-filterless-air-purifier#/
Luft Qi is the first compact air purifier using nanotechnology to destroy mold, airborne bacteria, virus, and toxic chemicals. Yes, with no filters! Since it removes harmful substances around you, Luft Qi helps you breathe cleaner air anytime, anywhere!
Clean Air Just For You
Luft Qi provides an innovative way to solve the most common problems caused by poor indoor air quality. If you ……
Suffer from allergies  (Rely on medicine to stop your sneezing, stuffy nose and itchy eyes for years?)
Feel tired, dizziness, or fatigue in the office
Tried to get rid of cigarette or tobacco smell
Don't like the mildew smell in your car
Want to protect your newborn or your loved ones from airborne bacteria and virus
Have a newly decorated home, but bad odors make you uncomfortable. These are actually toxic chemicals emitted from paints, furniture, varnish, or flooring.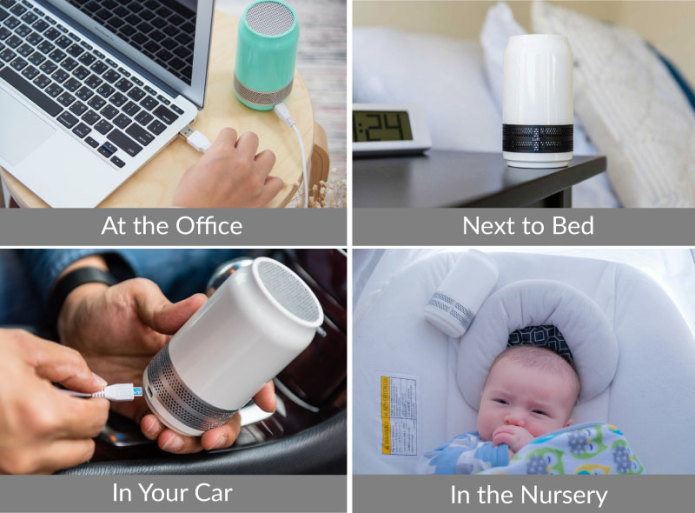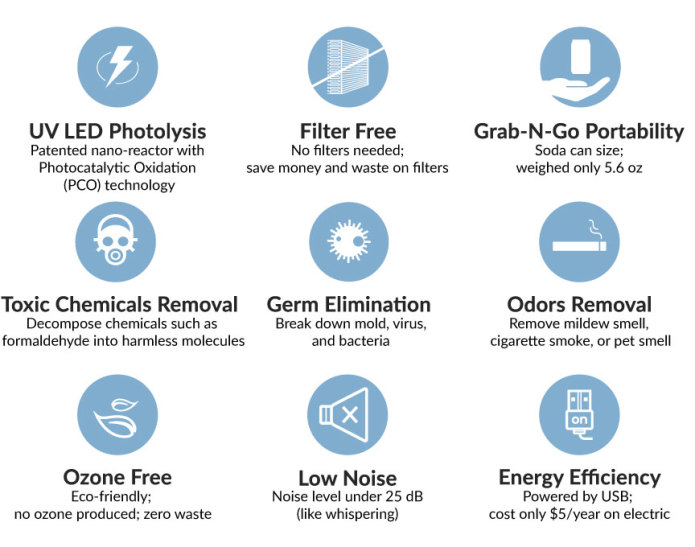 Traditional HEPA filters trap bacteria and mold, and are also perfect places for them to grow. Studies have shown that those microorganisms can grow and multiply on filters quickly and release back into the air.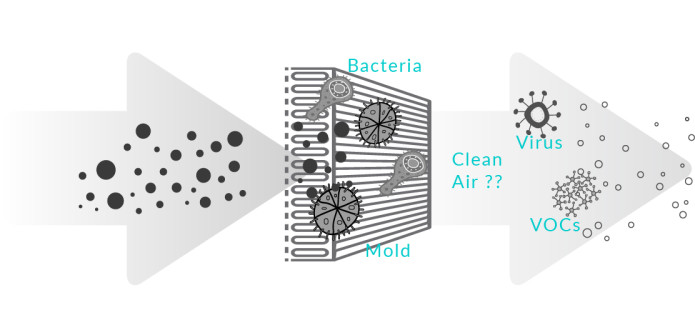 Unlike traditional HEPA filters, Luft Qi uses Nano Photocatalyst to fully destroy pollutants, instead of trapping them!
Independent lab results prove that Luft Qi destroys more than 80% of bacteria and mold in 30 minutes.
Zero Waste & Ozone Free
Luft Qi's technology DOES NOT produce ozone, which is the byproduct of most ionizers or electrostatic air purifiers using UV lights.
No larger than a soda can, Luft Qi weighs less than 6 ounces, so it's easy to keep it with you wherever you go.
The compact size fits conveniently in your car's cup holders and can be powered directly through the power outlet.
Color Variations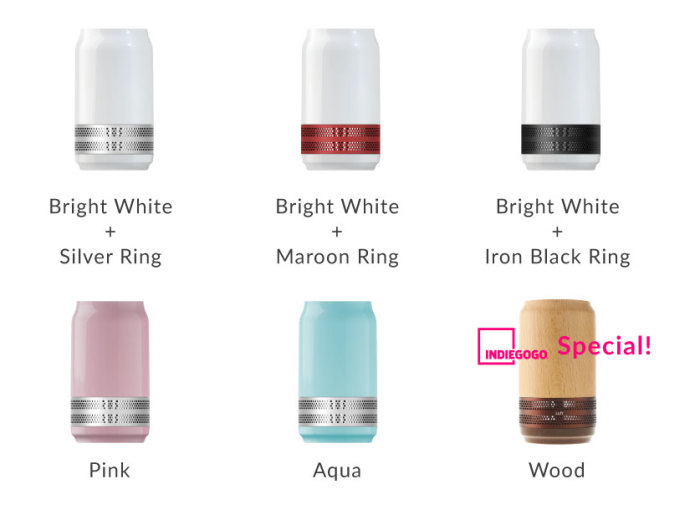 Founders :
Mission: Enable simple excellent
design to increase quality of life of human being
Vision: Being interactive platform for resource
integration and value creation
Belief: Integrity, Commitment, Sharing, Gung Ho